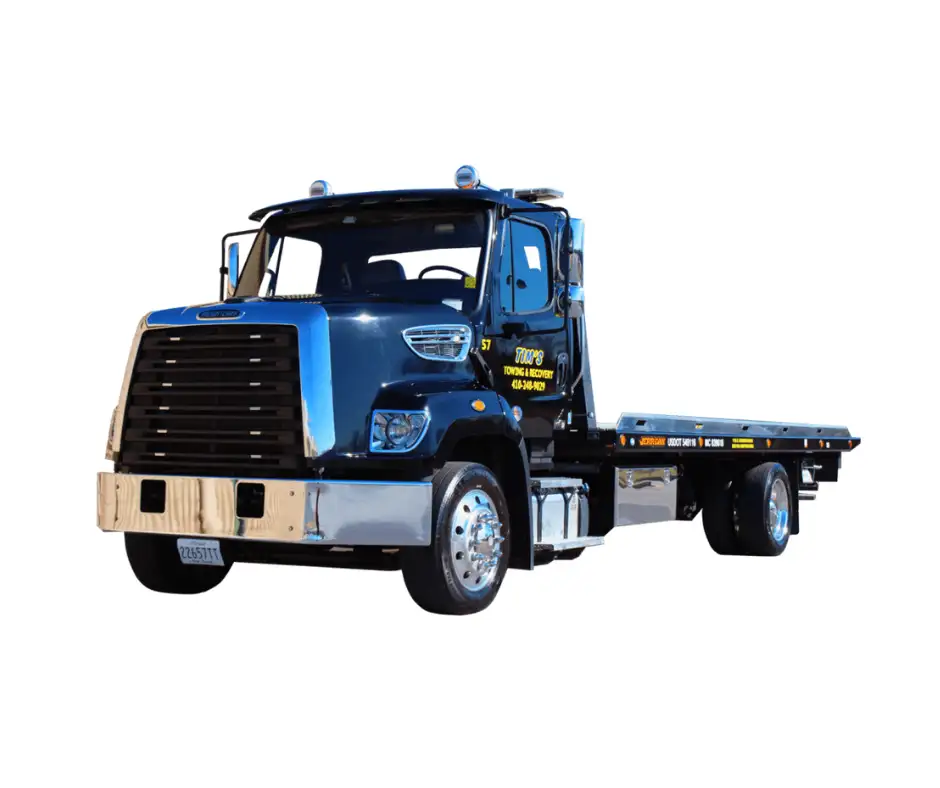 For the Accident Towing/Police Release Form visit: www.timstowing.com
TIM'S TOWING is a family-owned and operated business that has proudly served the Greater Baltimore Metropolitan area since 1987.
At Tim's Towing we take pride in our staff's knowledge of the industry and the diversity of the services we provide. Our team is focused on providing individualized attention to our customers. We use state-of-the-art equipment as well as technology to ensure that our dispatchers can communicate effectively with our drivers and you, our customer. Our courteous and professional tow truck operators are available 24/7 to tow your light, medium or heavy-duty residential and/or commercial vehicles. Our tow yards are secured, monitored and brightly lit. Tim's Towing is available 24/7 to tow your vehicle, *please see below for our car release office hours.
Tim's Towing is a certified tower for police agencies in Baltimore and Harford Counties. We also provide towing and recovery services for the Maryland Transportation Authority on Interstate 95 and 695 and for the Maryland State Police.
If you are ever in need, call us for immediate service. If your vehicle needs maintenance or repairs, Tim's Automotive offers a full-service maintenance and repair shop that can handle all of your needs and get you back on the road.
Tim's Towing is conveniently located in Northeast Baltimore. We provide services to customers in Baltimore and all surrounding counties.
Arrangements can also be made to provide service in other surrounding counties.
Visit Our Tim's Towing Website for More Information
TIM'S TOWING AVAILABLE 24/7
(410) 248-9029
TOWING OFFICE: CAR RELEASE HOURS:
8528 Old Harford Road, Parkville, MD 21234
Monday-Friday: 8:00am – 5:00pm
Saturday and Sunday: 9:00am -12:00pm
1115 S Mountain Road, Joppa, MD 21085
Monday-Friday: 8:00am – 5:00pm